Water + Sewer Locating & Mapping
Tierra Provides Locating & Mapping Services for Water + Sewers While Also Providing Sewer Safety Inspection Services.
Learn More
Water + Sewer Locating & Mapping
Any project that requires digging runs the risk of damaging water pipes and sewers. This is both an expensive and hazardous mistake. While threats from water and sewers may not be as dangerous as gas explosions or electrical fires, they still show cause for concern. An unexpected release of water could cause workers to be trapped below the surface, while a sewer releases could cause workers to be contaminated with harmful bacteria and waste.To ensure this does not happen, the area below must be professionally located and mapped. Calling upon similar methods that are used for general utility locating and mapping, we ensure to locate the underground contents and make sure you have an interactive representation of the data collected.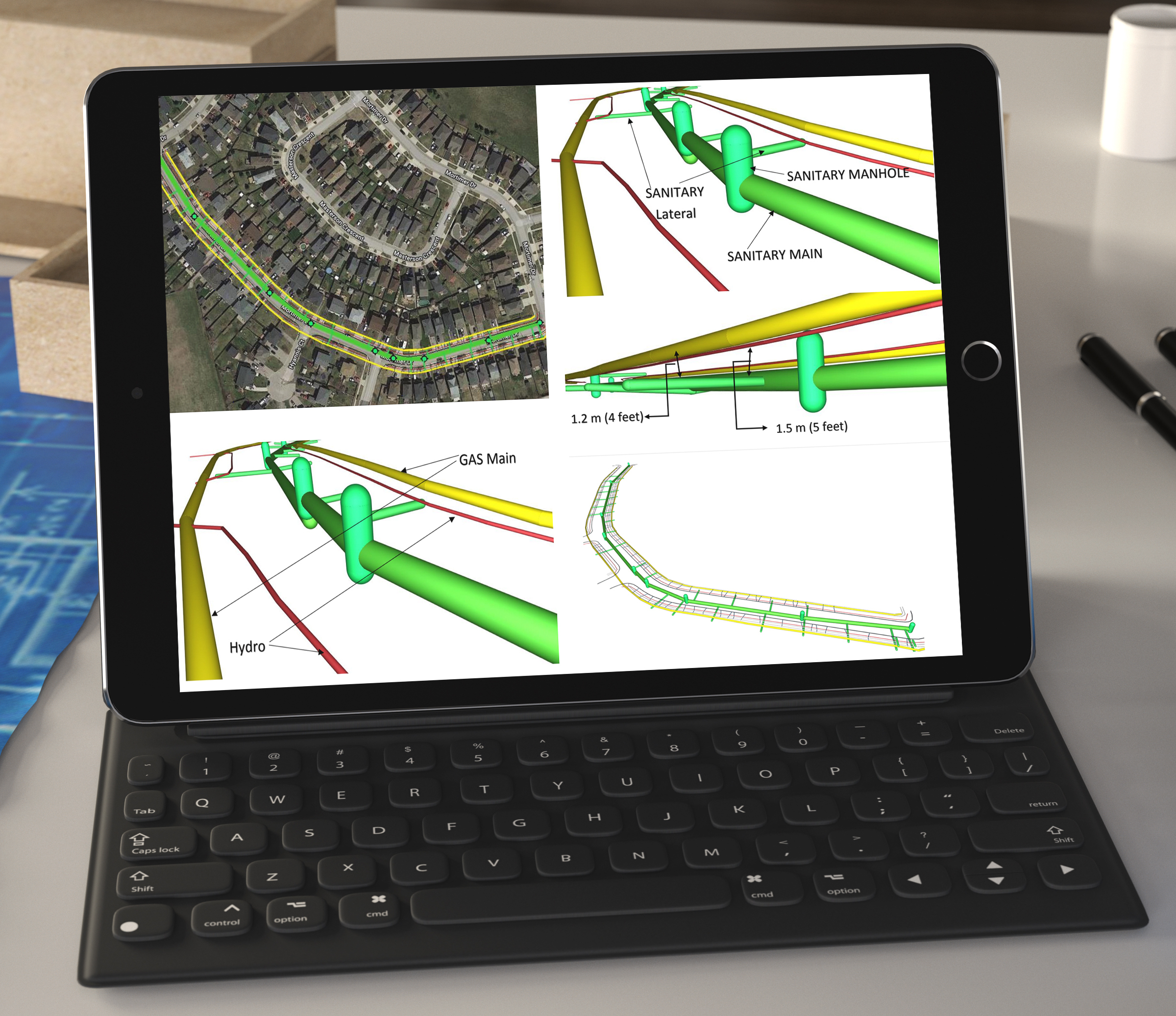 Tierra's Sewer Safety Inspections
At Tierra we go the extra mile and offer comprehensive sewer safety inspections (SSI's). We use our SSI program as a critical quality control procedure to ensure that installed utilities did not penetrate sewer laterals. Penetration could cause serious risks and hazards for the environment and for residences. Part of our inspection includes the use of our fully automated Pipecrawler robot, who can traverse through narrow pipes for long distances all while illuminating the area and collecting photos, video footage, and mapping data. We can identify cause of blockages, provide an emergency response from a sewer locate, and plan investigations of sewers from historical data. Once we identify any blockage we respond accordingly and further investigate the matter.
Service Requests or Questions?
Our Tierra Team is Available to Answer Any Questions You Might Have
Learn More